PetSmart
Establishment at 1650 Victoria Street East, Whitby, ON L1N 9L4, Canada. Here you will find detailed information about PetSmart: address, phone, fax, opening hours, customer reviews, photos, directions and more.
Opening hours
| | |
| --- | --- |
| Sunday | 10:00am — 06:00pm |
| Monday | 09:00am — 09:00pm |
| Tuesday | 09:00am — 09:00pm |
| Wednesday | 09:00am — 09:00pm |
| Thursday | 09:00am — 09:00pm |
| Friday | 09:00am — 09:00pm |
| Saturday | 09:00am — 09:00pm |
Rating
2.6 /5
Based on 5 reviews
Photos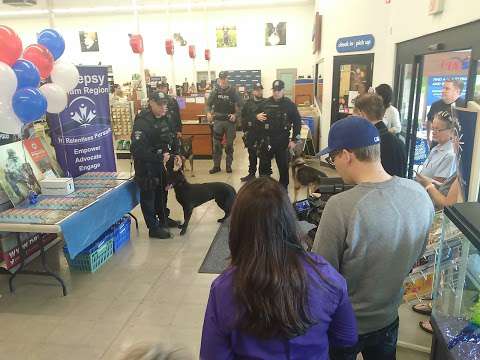 Reviews of PetSmart
Brittney Newman Added 2018-10-26

★ ☆ ☆ ☆ ☆

If I could give this place a 0 starts I would. Went in there today to get my 3 month old puppy bathed and nails cut. Only his 2nd time getting groomed and I'm praying he's not traumatized after the horrible experience we had.

I picked him up and the girl that did his grooming (Hayley) was being so rough with him trying to get his collar back on as he was excited and she was having a hard time. She was so frustrated with him she barely said a word to me before handing me his leash to go pay at the cash inside.

Once I got into the car I noticed a red spot on his paw. She cut 2 nails so short she had made him bleed. There was blood all in between his paw and all over the bottom of his paw. I was LIVID. They never mentioned they cut him when I picked him up or anything. This on top of how she acted when I picked him up makes me cringe thinking about how she treated him when he was in there

Chris Yasmeen Added 2018-10-09

★ ★ ★ ★ ★

I normally shop at Big Al's but when they are out of stock or don't carry certain items I choose to come to this location. The 2 young girls in the fish department are extremely helpful, knowledgable and very kind. I would recommended this location as I always have a pleasant experience and the ladies go out of their way to make sure you have everything you need. Keep up the great work ladies!!!

Silvana Hall-Ufford Added 2018-09-20

★ ★ ★ ☆ ☆

If you have money to burn then by all means buy all your pet needs here. I shop when stuff is on special but not so much for regular priced items. Yes the selection is good but you'll pay through the nose. I recently saw the EXACT thing here (only the label was different) for 22.99 having purchased one two weeks earlier elsewhere for 3.00 regular price. It is a shame because the staff are very helpful

HL KB Added 2018-09-18

★ ★ ★ ☆ ☆

The older lady that works in the fish department has the personality of a stick. I have been in multiple times when she is working and if I ask anything she acts like I am being a pain to her. This one is closer to my home, but I much prefer going to the one at Taunton and Garden because the employees there are incredibly helpful and friendly.

Kyle Moher Added 2018-09-05

★ ☆ ☆ ☆ ☆

They need to fire the chick with the face piercing. I was looking into adopting a cat from them and she barged into the adoption room saying "You need to move, I need to get keys" to my girlfriend and I. We move out of her way and she rudely tells everyone to leave the room because its overcrowded.

First, I get it. There were a lot of people there. But unless this child was raised by monkeys in the jungle you'd think she'd know some manners.

Additionally, I was first in that room. So to tell us we need to leave?

And on top of that, our of the people there, we were clearly the most likely to adopt a cat.

So your wonderful employee caused us to leave the store without even considering adopting from you anymore. I'd rather not get a cat then get a cat from a place which employs barbarians. Shes left a sour taste in my mouth for petsmart and I can say I have little intentions to return, ESPECIALLY to this location.
About petsmart.ca
Pet Supplies, Accessories and Products Online | PetSmart
Get the best pet supplies online and in store! PetSmart offers quality products and accessories for a healthier, happier pet. Buy any bag of food at PetSmart and we donate a meal to shelter pets!
petsmart, pets mart, pet supplies, pet supplies online, online pet supplies, pet products, pet accessories, pet supply